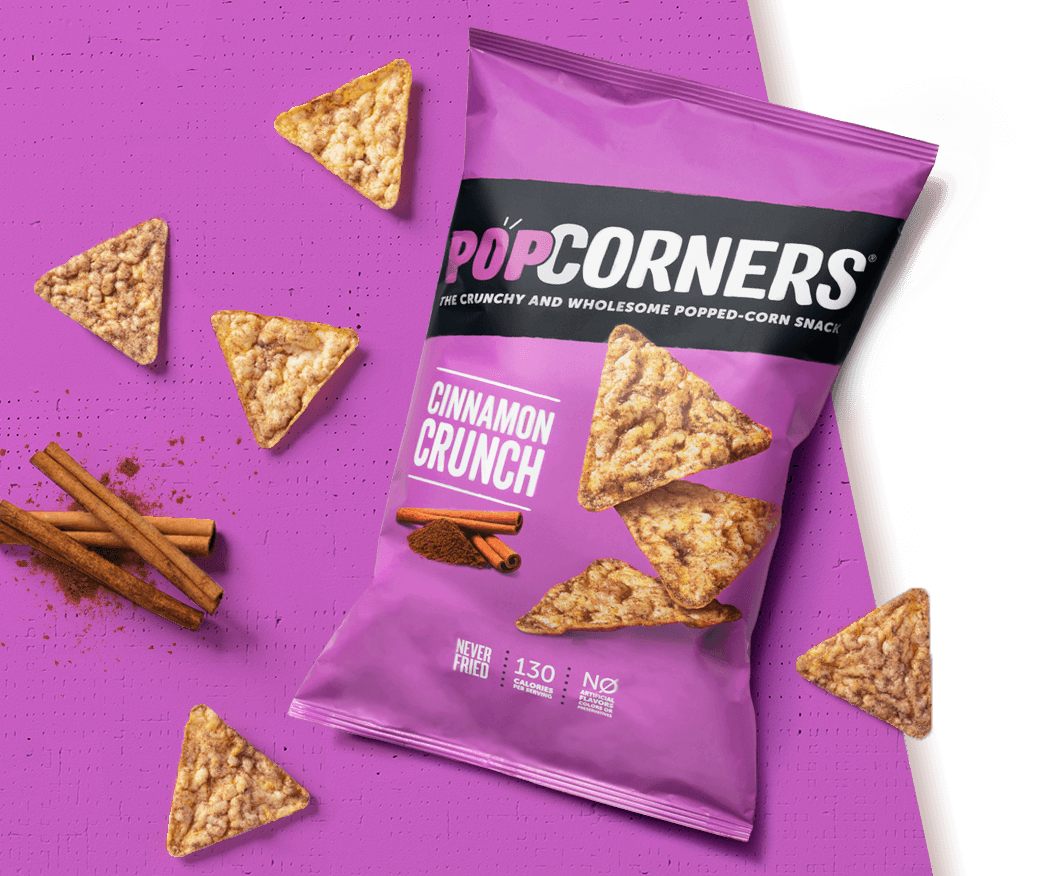 Cinnamon lovers, we hear your tastebuds. Enjoy the perfect pairing of sweet cinnamon and delicious crunch that'll be sure to sweeten your day.
Nutrition Facts
Servings Per Container
7
Serving Size
About 17 crisps (28g)
Amount Per Serving
Calories
130
% Daily Value*
Total Fat 4.5g
6%
Saturated Fat 0g
0%
Trans Fat 0g
Cholesterol 0mg
0%
Sodium 100mg
4%
Total Carbohydrate 21g
8%
Dietry Fiber 0g
2%
Total Sugars 3g
Protein 2g
Vitamin D 0mcg
0%
Calcium 0mg
0%
Iron 0.3mg
0%
Potassium 30mg
0%
Not a significant source of added sugars.
* The % Daily Value (DV) tells you how much a nutrient in a serving of food contributes to a daily diet. 2,000 calories a day is used for general nutrition advice.
All products are labeled accurately with the most current ingredient information. However, we recommend that you check the label on a specific product for the most current and accurate nutritional information. If you need assistance, please contact Consumer Relations toll-free at 1-800-352-4477 Monday through Friday between 9:00 a.m. and 4:30 p.m. Central Standard Time.
Ingredients
Yellow Corn, Sunflower Oil, Sugar, Cinnamon, Brown Sugar, Salt, Buttermilk, And Natural Flavors. Contains Milk Ingredients.